​
Event
Attractions
Haunted house「ONRYOU ZASHIKI EXTREME」
July 13, 2019 (Sat) to September 23, 2019 (Mon / Public Holiday)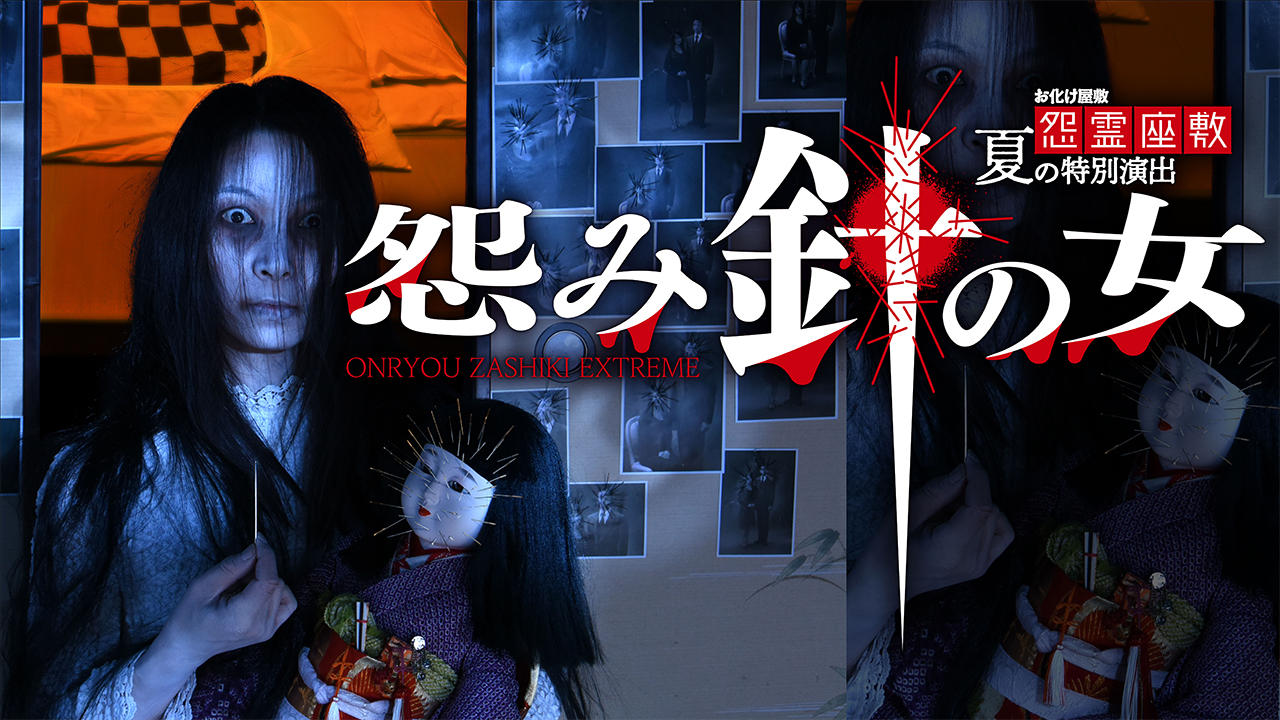 Welcome to a haunted house attraction set in a traditional Japanese home.
Be sure to take your shoes off before entering.
Feel your interest pique at this special summer attraction that will let you experience new levels of fear.
Can you truly avoid the hateful grudge surrounding this house and return safely?
General Information
Dates
July 13, 2019 (Sat) - September 23, 2019 (Mon) (Open for 73 days)
*Onryou Zashiki will be closed from July 1 (Mon) to July 12 (Fri)
*Onryou Zashiki will resume regular business from the end of September upon the end of "Urami Hari no Onna".​ ​

Time
[Normal Version (Day)] Opening to 4:00pm
[Hard Version (Night)] 5:00pm to Closing
*Please note there are differences between the Normal and Hard Version.
*The closing time may vary depending on the amount of customers.
*The attraction will open at 9:30am from August 10 (Sat) to 18 (Sun)
*The attraction will close at 9:00pm from September 2 (Mon) onwards.

Price
Cost: 1,030 yen
*The Normal Version can be entered using a One Day Passport, Ride 5 ticket or an individual attraction ticket.
*The Hard Version cannot be entered using a One Day Passport, Night Discount Passport, Ride 5 ticket or individual attraction ticket.
Age: Must be above 6 years old

Venue
Tokyo Dome City Attractions (Access)