​
Thank you for supporting Tokyo Dome City. Our thoughts and prayers go out to the victims of COVID-19 and our heartfelt sympathies to those who have been affected. We would also like to express our deepest gratitude to all those who are engaged in the medical field and who are making daily efforts to prevent the spread of COVID-19.​ ​
In light of the Government's and the Tokyo Metropolitan Government's policies regarding the situation of the COVID-19, Tokyo Dome City has reopened some of its facilities and stores on June 1 after taking the appropriate measures to prevent any further infections.
In order to ensure the safety and wellbeing of our customers and staff, we will implement infection prevention measures in accordance with the guidelines of each industry. We apologize for any inconvenience this may cause and thank you for your understanding and cooperation when using our facilities. Please note that the timeline for reopening is subject to change depending on the future situation and progress of infection prevention measures.
Please take all necessary precautions when you visit.
Spo-Dori! is operating with shortened business hours.
Indoor sports facility for bouldering, batting machines & pitching game, and members-only golf driving range.
Bouldering: one of the largest bouldering walls in Tokyo about 40m wide and about 4m tall. There are training boards such as a moon board with LED lights.

Batting machine: 8 batting cages with different ball speeds (80 - 130 km/h).

Pitching game: Pitch towards the target. There are two types - nine targets and 16 targets.

Members-only golf range: Members-only golf range using simulation machines.
Hours


Bouldering, Batting & Pitching Area
Hours

Golf Area

Saturdays · Sundays · Holidays

​

Hours may change depending on events and seasons.
Venue

Yellow Building 3F (Tokyo Dome City Map)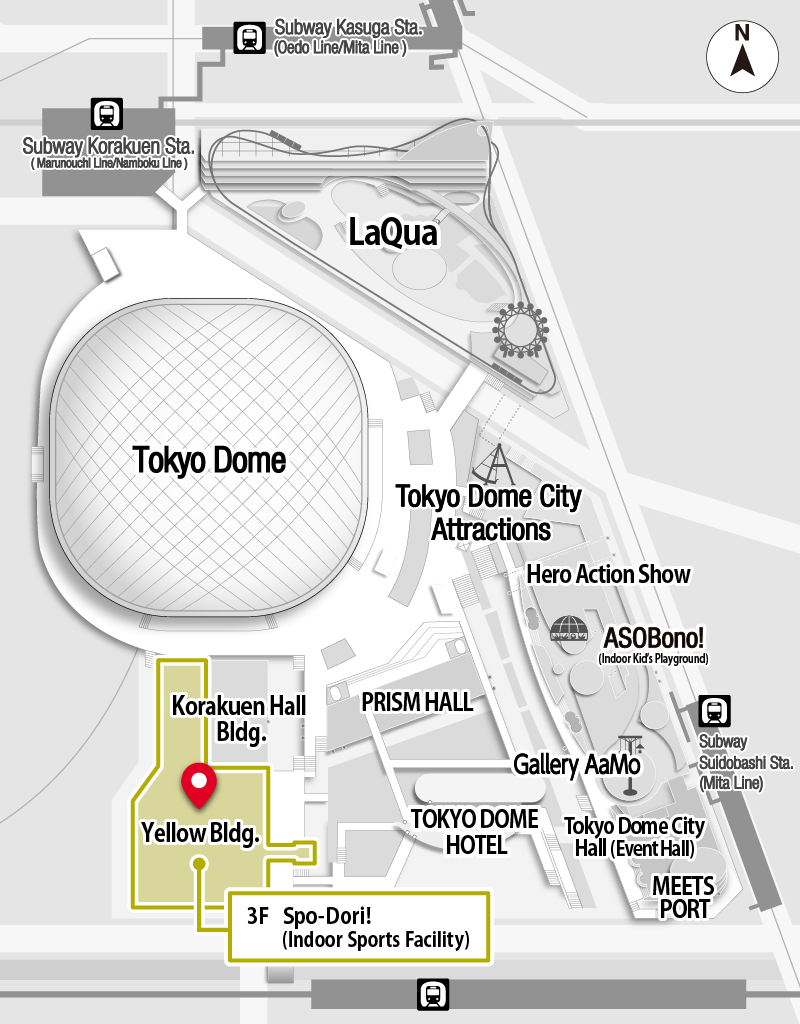 Experiences only possible at Tokyo Dome City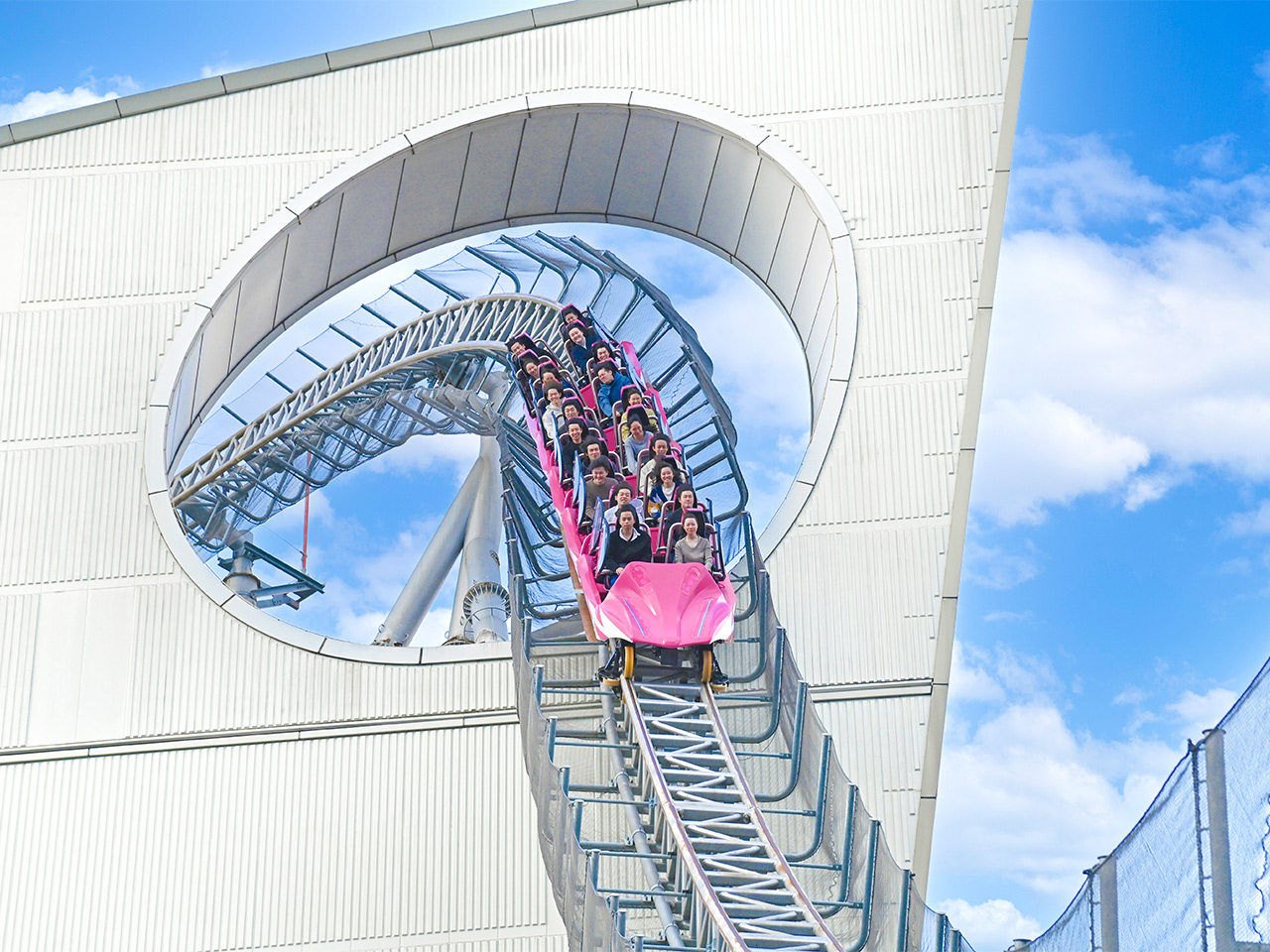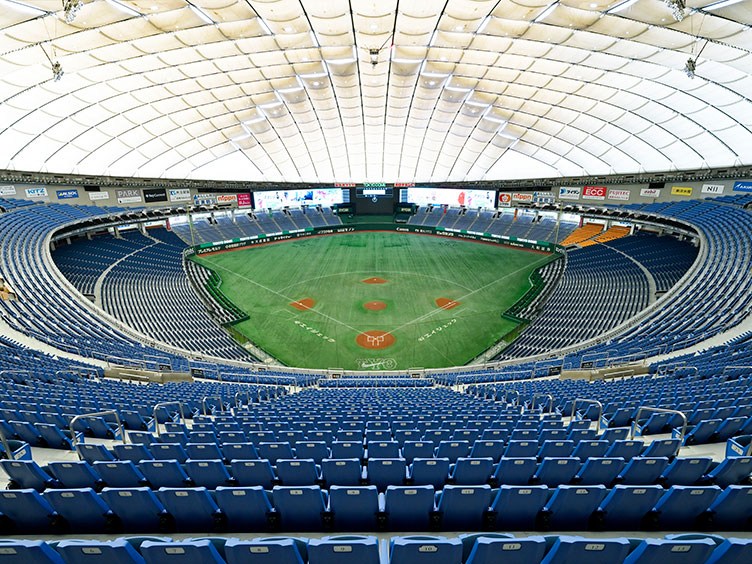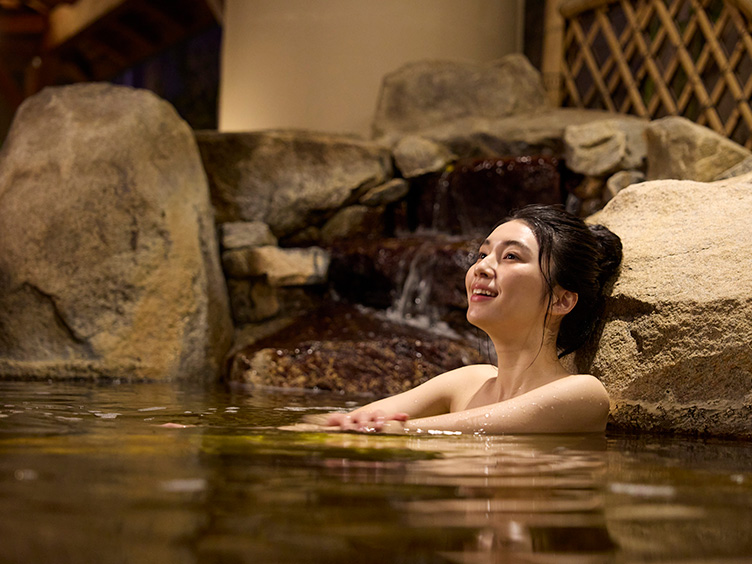 Images of Spo-Dori!