Please select a language again for display error. / 由于显示错误,请再次进行语言选择。 / 由於顯示錯誤,請再次進行語言選擇。 / 표시 오류로 인해 다시 언어 선택을 수행합니다.
Tokyo Dome is a famous landmark in Tokyo widely used not only for baseball games but for other sports, concerts and events.
It is not only the home ground of the professional baseball team Yomiuri Giants, but also a premier venue in Japan where more than 8 million people visit annually.

Opened in 1988, Japan's first air supported dome supports the membrane roof by air pressure difference.

One of the best stadiums in Japan, it can accommodate 55,000 people. In addition to Japanese artists, world-class artists perform at Tokyo Dome and large scale events are held annually.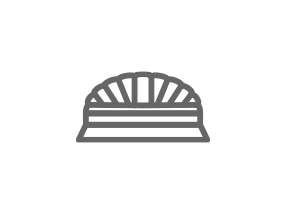 Tokyo Dome Facility Information
Experiences only possible at Tokyo Dome City