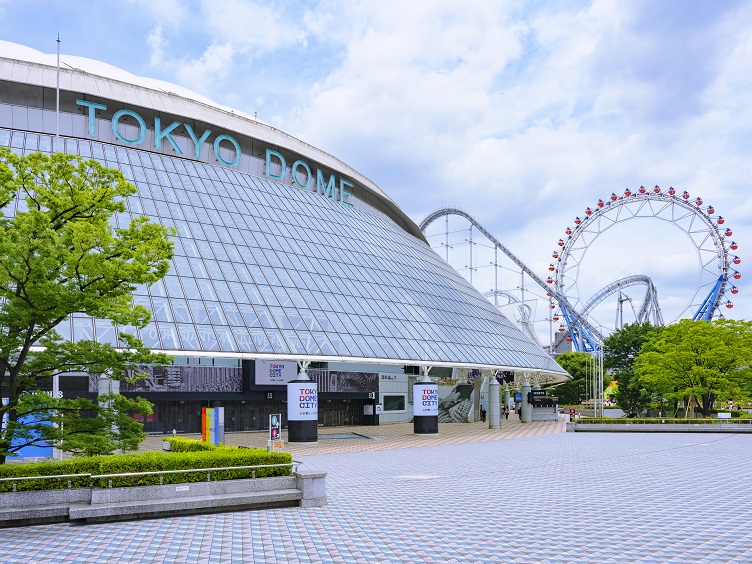 Tokyo Dome City: You can enjoy walking with a camera
Tokyo Dome City, best-known by its sightseeing name "Tokyo Dome" is place where you can enjoy a lively atmosphere home to many rides "Tokyo Dome City Attractions", the shopping mall "LaQua" and more. It is adjacent to a fresh water and greenery enclosed park-like space. You can spend a fulfilling time just by walking around.
If you take a look here, I will introduce a variety of places you can enjoy if you go to Tokyo Dome City.
1. Excitement from only watching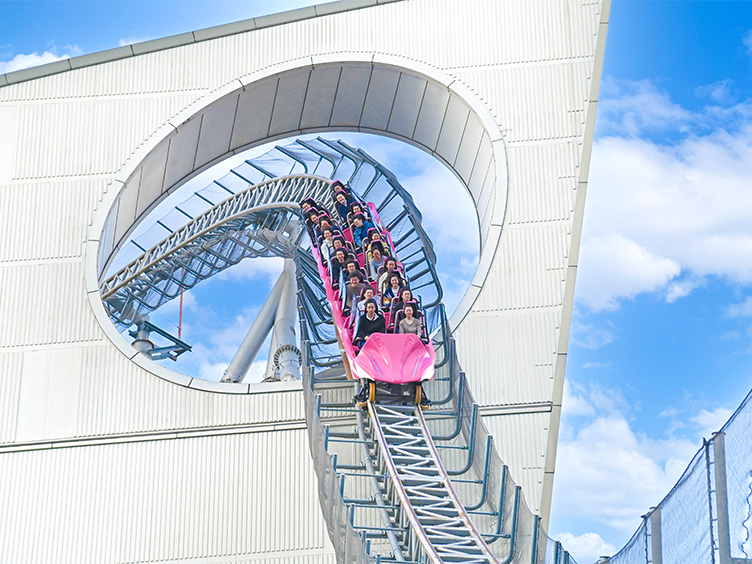 Tokyo Dome City Attractions " Thunder Dolphin "
Even just watching a roller coaster that slips through buildings and a Ferris wheel can have a big impact!!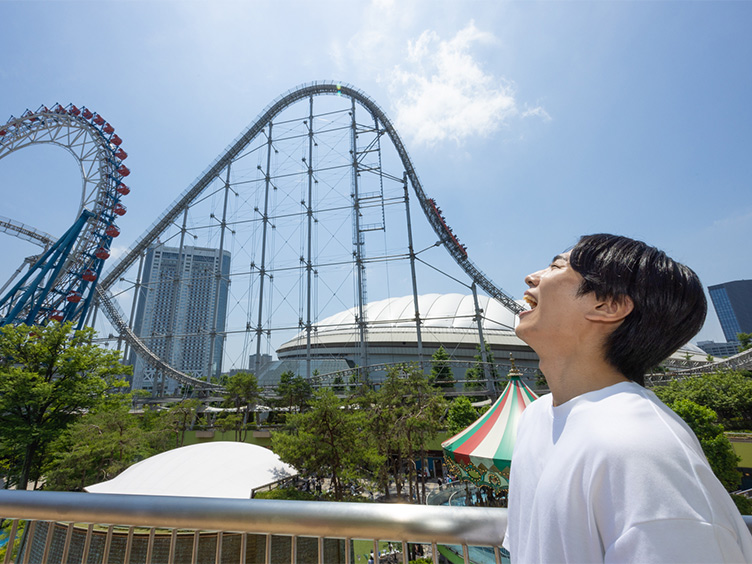 You might be able to take a funny picture too!
★ Symbol of Tokyo Dome City ★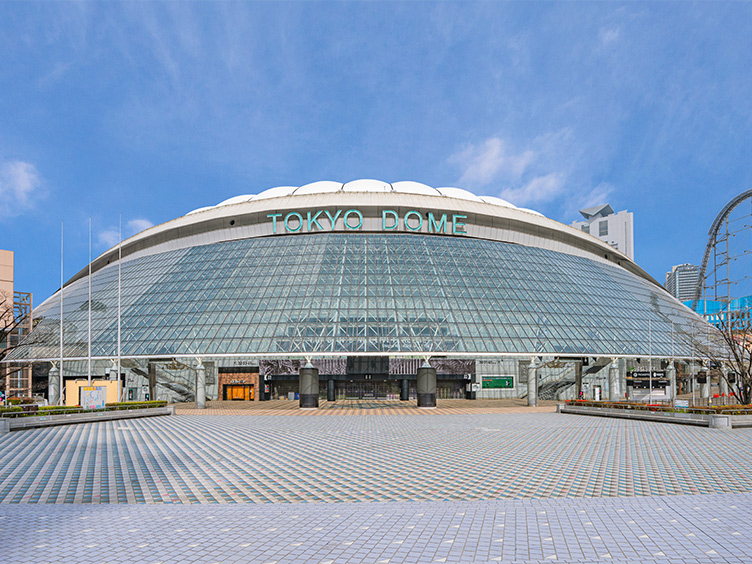 Tokyo Dome
Take a souvenir photo in front of Tokyo Dome!
​

It is necessary to have a ticket to enter Tokyo Dome when there is an event exhibition.
2. Heal simply by seeing
Dancing Fountain: Water Symphony
Photo opportunity!
A scene combining music, lights, and gushing water, 6 times in one day. You can enjoy without a care and experience a soothing production.
INFORMATION
Attractions List: Water Symphony
Place: LaQua Garden
Performance times: 11:00, 13:30, 16:00, 18:30, 20:00, 21:30 (total: 6 times)
(There may be changes due to events.)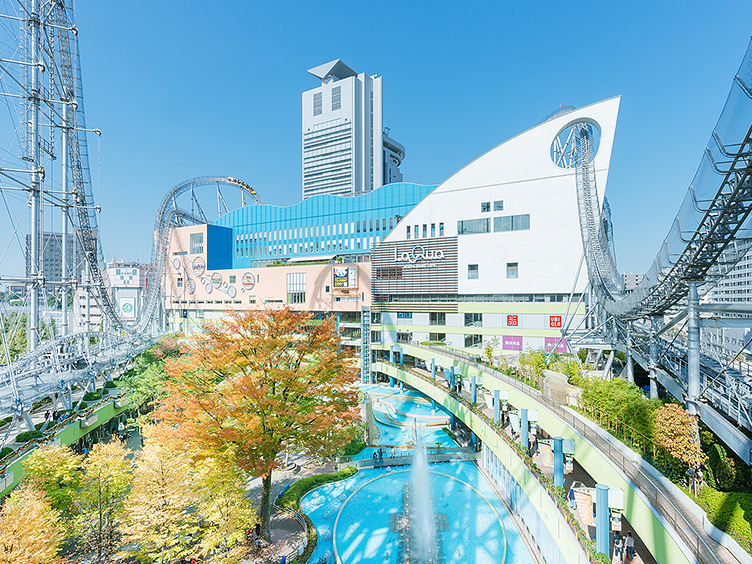 LaQua Garden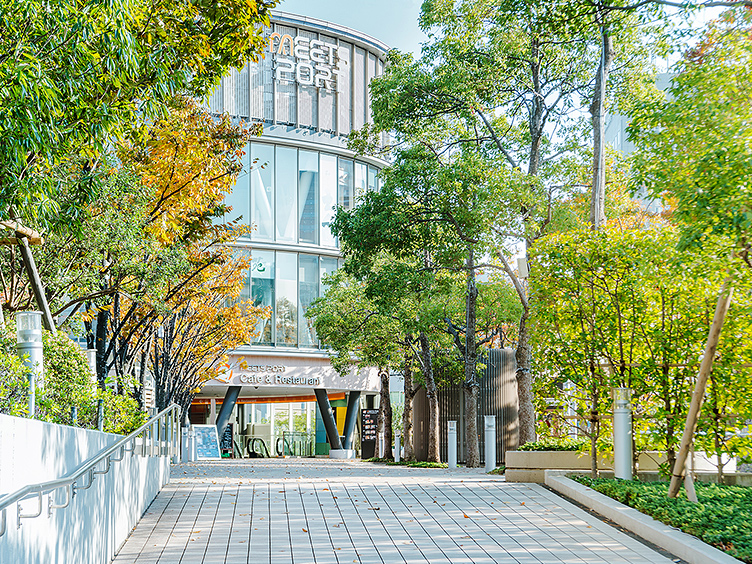 MEETS PORT Garden
It is a place where you can experience nature in a space surrounded by greenery in the heart of the city.
3. Experience culture as you observe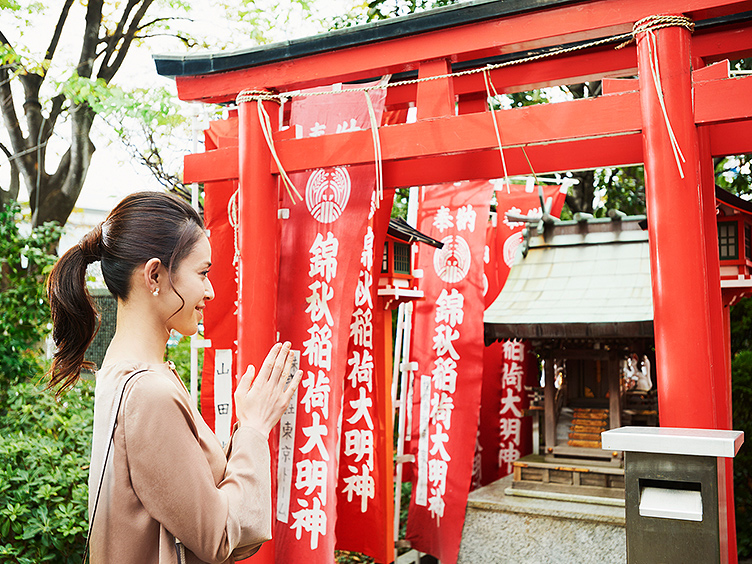 Kinshuinari Shrine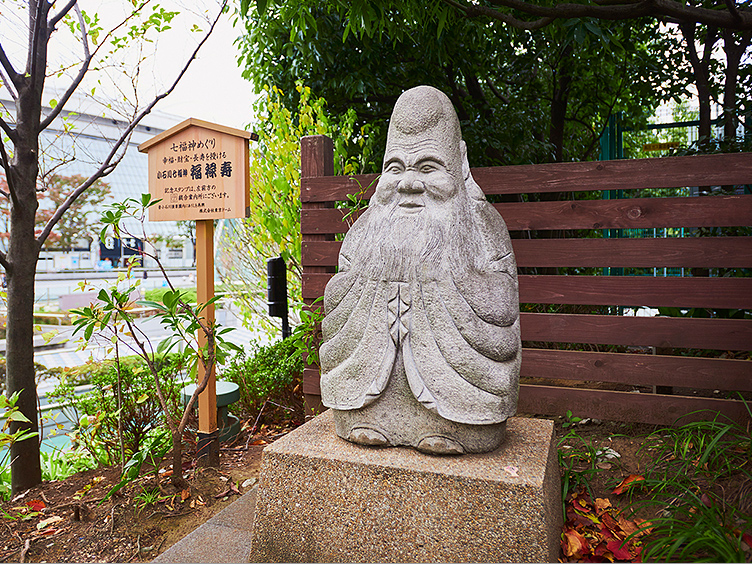 Fukurokuju: Tall headed god of happiness, wealth, and long life
Beyond the red torii gates the fox deity Inari is enshrined. The other way is a stone statue of one of the the Seven Deities of Good Luck, Fukurokuju.
Both are in the Splash Garden. Fukurokuju can be found immediately if you ride the Tokyo Dome City "Corocco" attraction.
Please visit and experience what is unique to Japan. Try looking for them where they exist quietly in the vicinity of the attraction ride "Corocco".
4. Be inspired from just viewing
At night it is lit up, different from the daytime, it becomes a magical sight. If you have the time try walking around.
Even at nighttime there are guards on patrol on a regular basis, so please be at ease and enjoy Tokyo Dome City at night too.
We hope you find your favorite place in Tokyo Dome City while taking lots of beautiful photos.