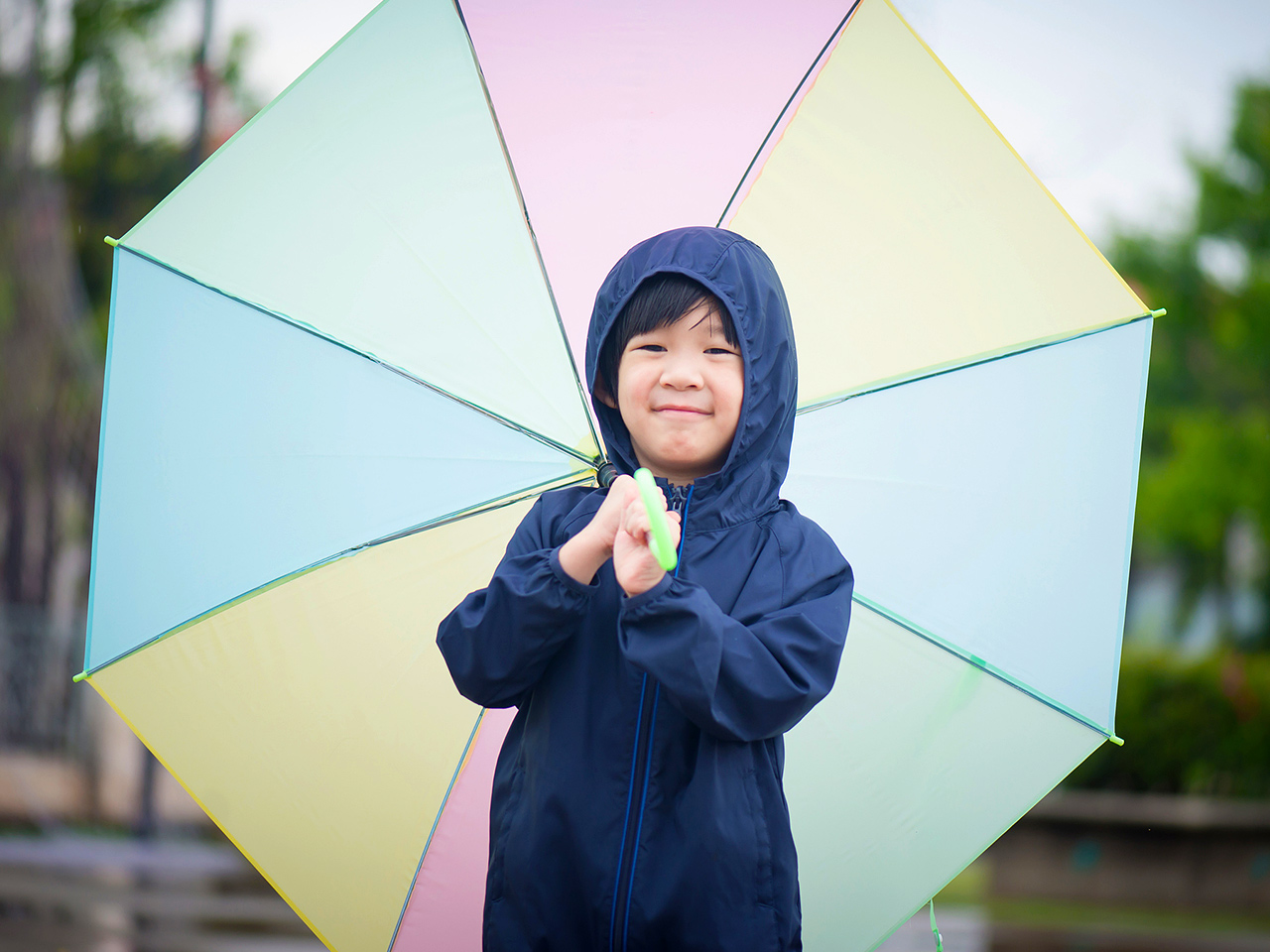 Have fun, even in the rain!
An introduction to Tokyo Dome City
You came all the way on vacation, but it's raining... When your plans are all washed up, Tokyo Dome City has plenty of places you can enjoy even while it's wet out.
Whether you're traveling with young children, families, groups, or more, there's a lot that can be enjoyed with all kinds of companions.
Families with young children should head to "ASOBono!"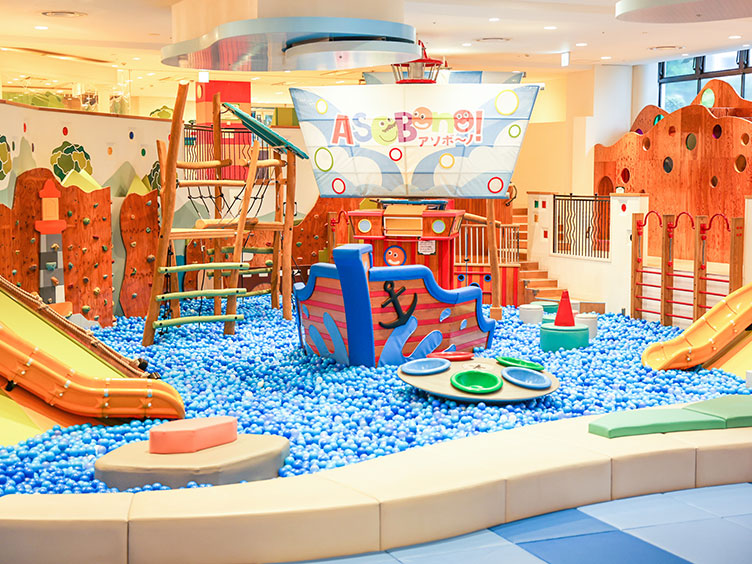 The child-centric "ASOBono!" is an all-weather indoor kids facility targeting children below schooling age (0–7 years old).
There are a total of 5 areas to enjoy: the "Ocean Area" that makes children get up and move to play, the "Town Area" where children can play house to their heart's desire, the "Station Area" where children can enjoy playing with blocks and more, the "Forest Area" where parents and children can enjoy board games and building blocks together, and the "Hi-Hi Garden" specially for young infants from 0–24 months old.
Get your body moving and play, even while it's raining!
The Ocean Area, "Adventure Ocean"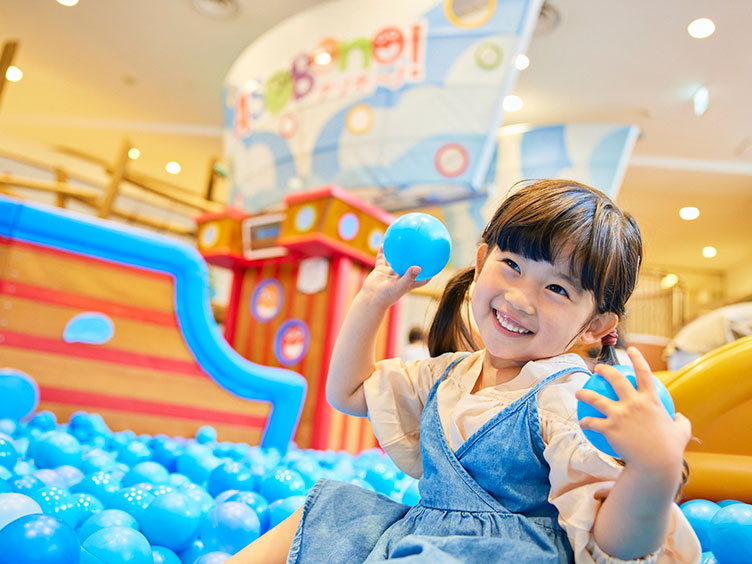 We've made one of the largest ball pools in Tokyo look like the ocean, and floating in the middle of it is a giant ship.
In addition, there are also a jungle gym, climbing facilities, playground slides, and more. Parents and children can have a great time together.
There are plenty of your favorite toys in the Town Area, "Colorful Town," and the Station Area, "Pleasure Station"!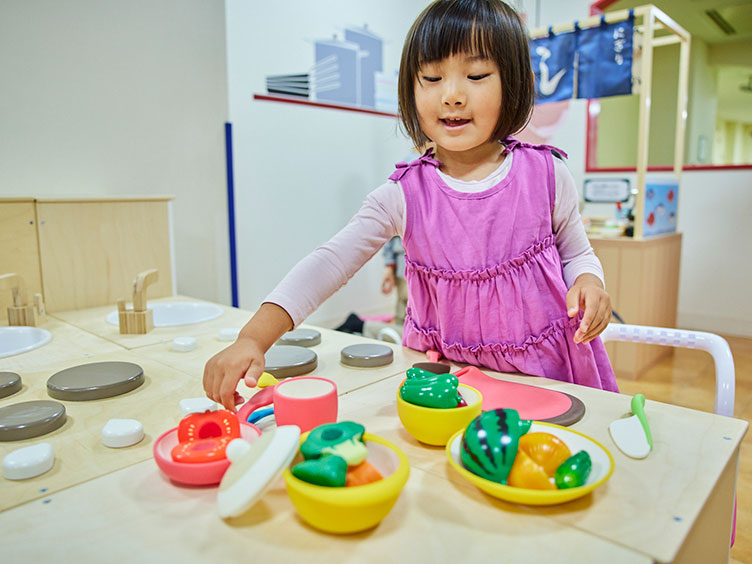 In "Colorful Town", an area where a marketplace, restaurant, and colorful townscape lie before you, children can play house on a massive scale.
Use the ingredients you shopped for at the marketplace to cook meals in the kitchen. Here, everyone can be a star.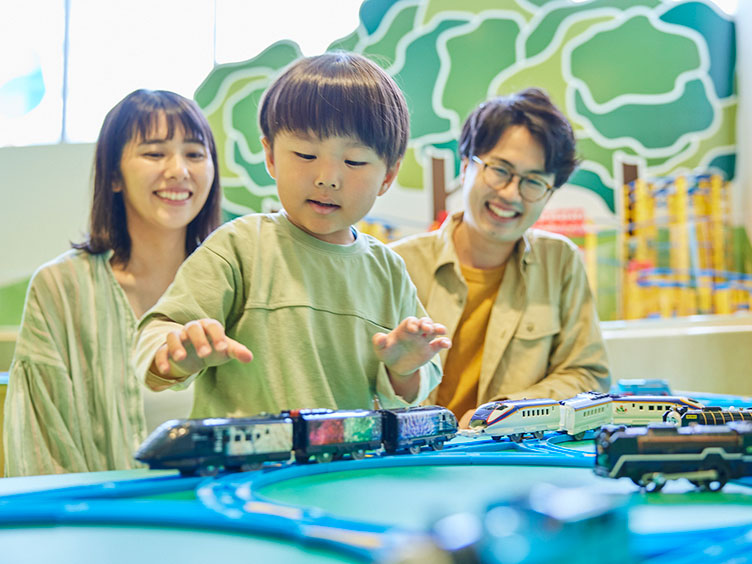 The "Pleasure Station" is an area that will particularly delight boys. Children can connect as many train tracks as they want and watch their favorite trains go. Their ways to play expand with their imagination. A corner for playing with blocks is also available.
An area especially for children aged 0–24 months!
"Hi-Hi Garden"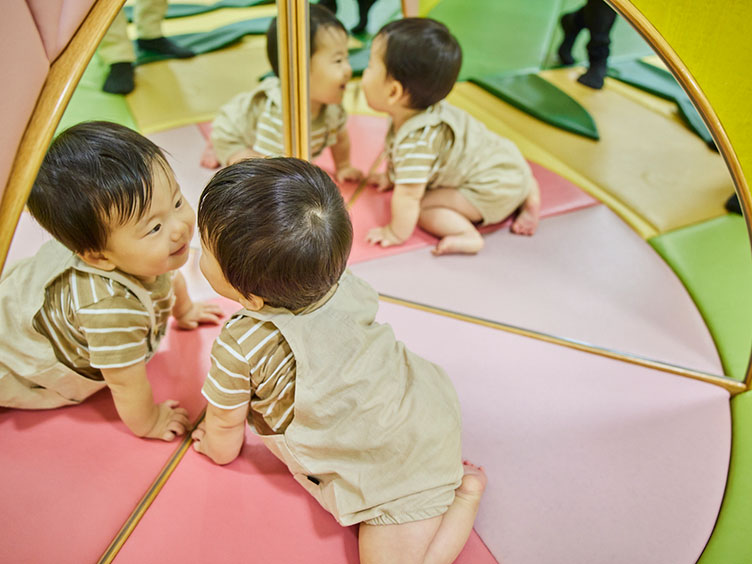 Hi-Hi Garden is an area especially for babies. Infants up to 24 months old are permitted to use the area.
The floor is made of a soft material that allows little ones to crawl easily, and prevents pain when they fall! There's also plenty of playthings that your baby will love.
A baby room is also provided at a location easily accessible from Hi-Hi Garden, catering to quick diaper changes, breastfeeding, formula preparation, and more. A baby food vending machine is also available.
For families with children of elementary school age and above, we recommend this facility too!
" Tokyo Dome Roller Skate Arena "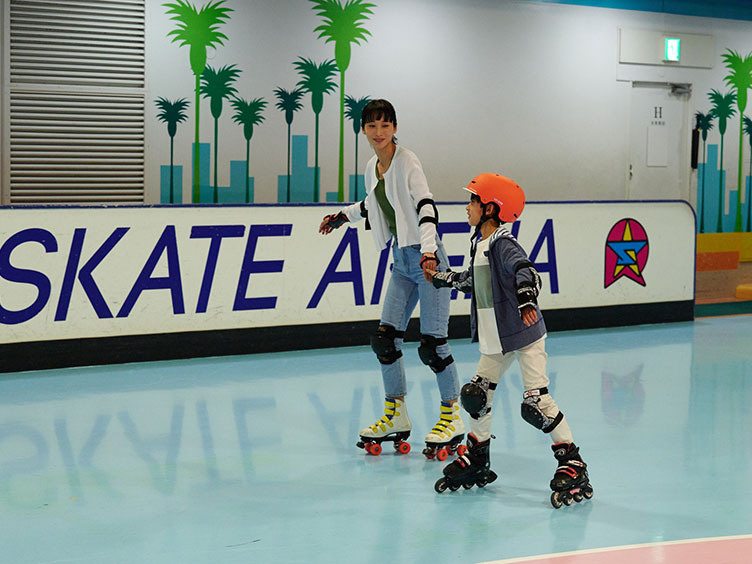 This is one of the largest indoor roller skating rinks in Tokyo. Skate comfortably regardless of the weather or climate.
Plus, since rental skates are available (for a fee), you can basically show up empty-handed. Since the rink stays open late, it's also perfect for those times you suddenly find yourself with time to spare.
" Tokyo Dome Bowling Center "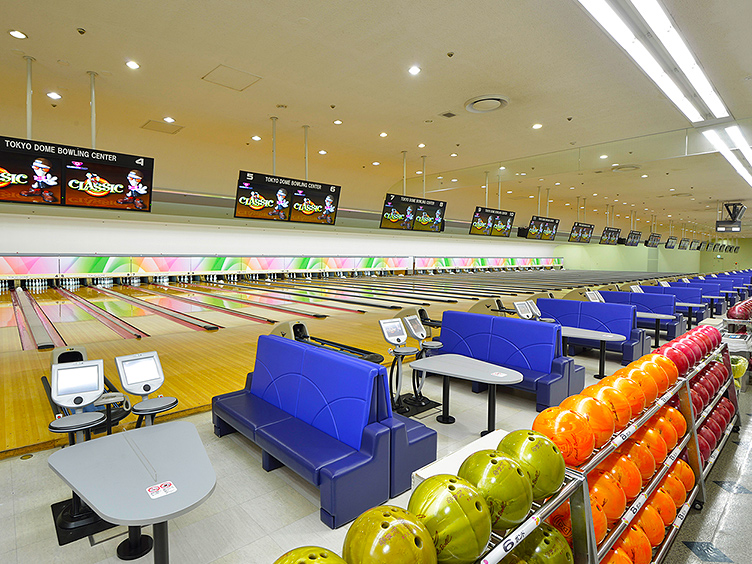 Located in the same building as the roller skating rink is the "Tokyo Dome Bowling Center" where you can bowl.
This is a bowling center that visitors of all generations can enjoy together. We've prepared two spaces with different ambiences, so that you can choose the ambience that suits your needs.
Those who want to enjoy a casual atmosphere in an open space should head to 5F.
Those who want to enjoy an easygoing adult atmosphere while sipping drinks at the bar should head to 4F (CuBAR LOUNGE).
"Spo-Dori!"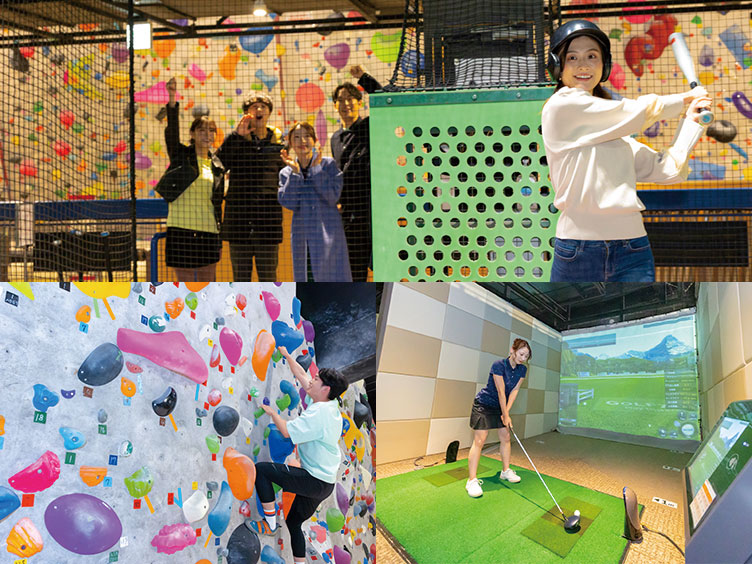 In the same building, you'll also find "Spo-Dori!", a facility that allows you to enjoy different kinds of sports.
At Spo-Dori!, you can enjoy bouldering, batting cages, and golf.
The bouldering and climbing wall is one of the largest in Tokyo.
Besides a big wall measuring 40 m in width and 4 m in height, you'll also find training boards like the LED-equipped MoonBoard.
The batting cage can pitch balls at speeds from 80 km–130 km!
While the driving range is essentially a members-only driving range that makes use of simulation machines, visitors can still have some fun with rental clubs!
"TeNQ Space Museum"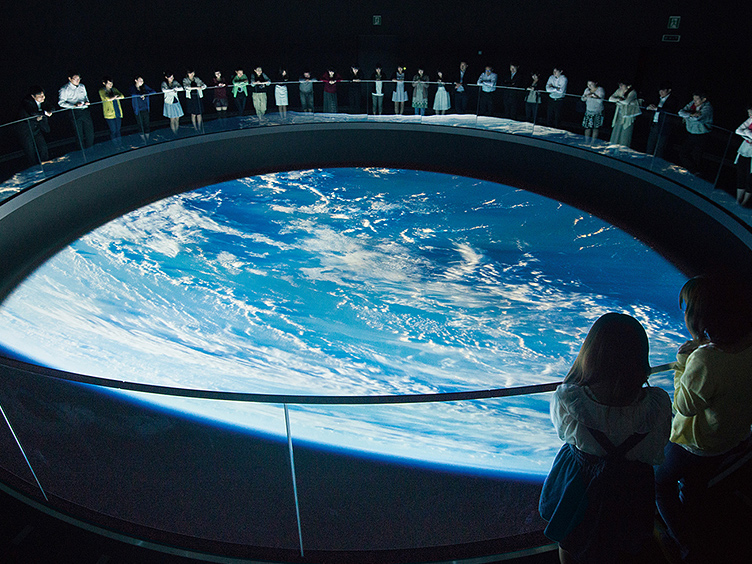 We've told you about spots to spend an active rainy day in Tokyo Dome City, but how about a place that will stimulate your intellectual curiosity?
The "TenQ Space Museum" is a museum that allows you to enjoy outer space from various angles. There's a theater in which you look down at the screen through an 11 meter-diameter hole, a projection mapping show, and even an interactive exhibit. With support for both Japanese and English speakers, anyone who can speak either Japanese or English can enjoy a meaningful time here when the rain prevents you from having fun outside.
There are actually plenty of places to enjoy in Tokyo Dome City even on a rainy day.
If you've come all the way on vacation and the rain has ruined your plans, why not include Tokyo Dome City as a contender for your itinerary? You might find yourself having an unexpectedly fun time.