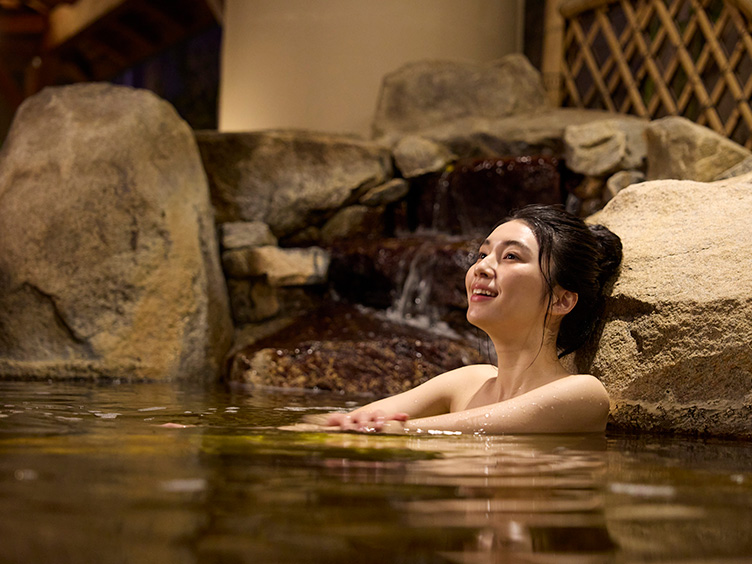 Enjoy a relaxing bath in the middle of Tokyo! How to use Spa LaQua
In an easily accessible location in the middle of Tokyo, Spa LaQua is a spa establishment that utilizes natural spring water that rises up from 1,700m underground.
This is how you can use Spa LaQua to relax on your vacation.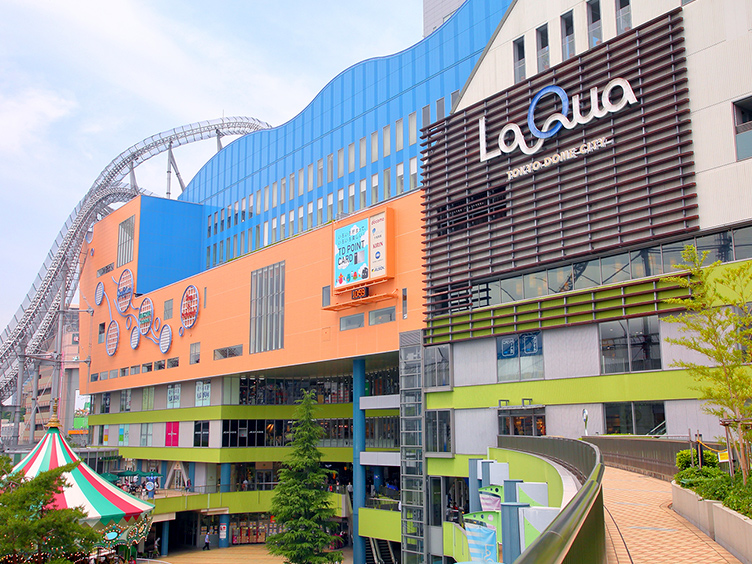 Access to " Spa LaQua "
Spa LaQua is located in the LaQua Area of Tokyo Dome City. The building shown in the photo is a landmark to guide you.
Tokyo Dome Natural Hot Spring Spa LaQua
Open Hours 11:00–9:00 (the next day)
​

Bath Open Hours Open until 8:30 the next morning (7:30 for the outside bath)

​

Last admission 8:00
Cost Adult (18 and above): ¥3,230 / 6–17 years: ¥2,090
​

Guests aged 6 to 17 will be accompanied by parents (guardians of the same sex for those aged 6 to 11), until 18:00 (last entry reception 15:00)
Healing Baden (18+ adults only) ¥1,100
Nighttime Extra Charge (for customers staying between 1–6 a.m.): ¥2,420
Extra Holiday Charge (Saturdays, Sundays, holidays, and certain dates): ¥660
This is what Spa LaQua is like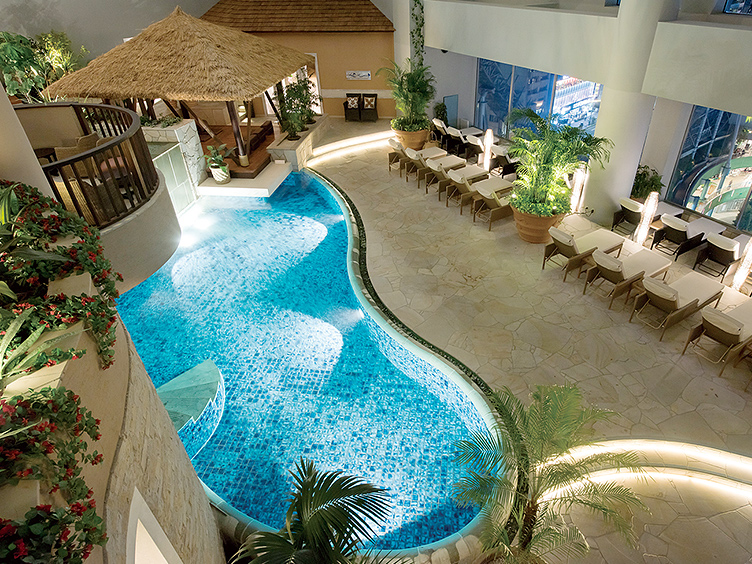 The natural hot spring, carbonated spring and oxygen spring have beauty effects
Flowing out from a depth of 1,700m under Tokyo Dome City, our natural hot spring has excellent moisturizing and heat-retaining effects. Its nicknames include the "slimming spring" and the "beauty spring". In the open-air bath, you can enjoy the carbonated spring which is beneficial for metabolism and skin in a Japanese cypress wooden bathtub. The indoor bath features the oxygen spring.
A schedule to help you enjoy Spa LaQua (from the time you enter to the time you leave)
Here I'll explain the schedule from the moment you enter Spa LaQua to the moment you leave. After taking off your shoes and putting them in the shoe locker, you will receive a wristband. This wristband functions as your locker key, and can also be used in place of money.
Please read this schedule as you're enjoying the spa.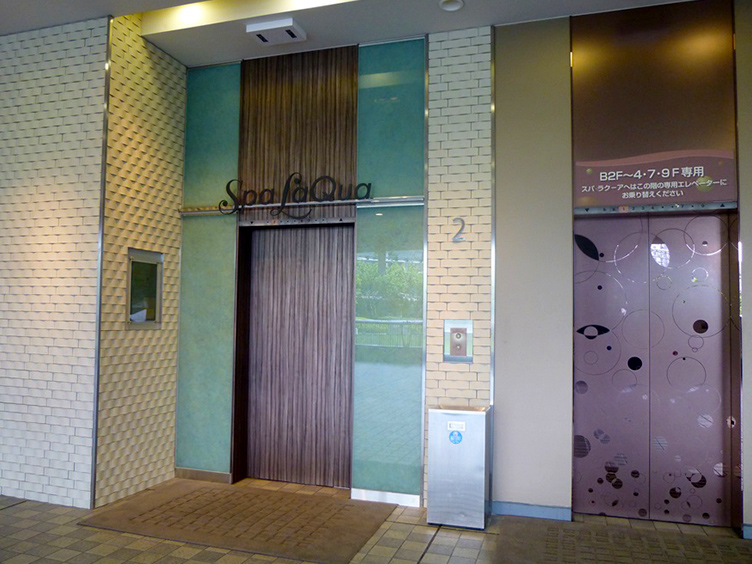 1: To Spa LaQua
Take the Spa LaQua elevator on floor 2 of the LaQua building (on your left when you're facing towards it) up to floor 6.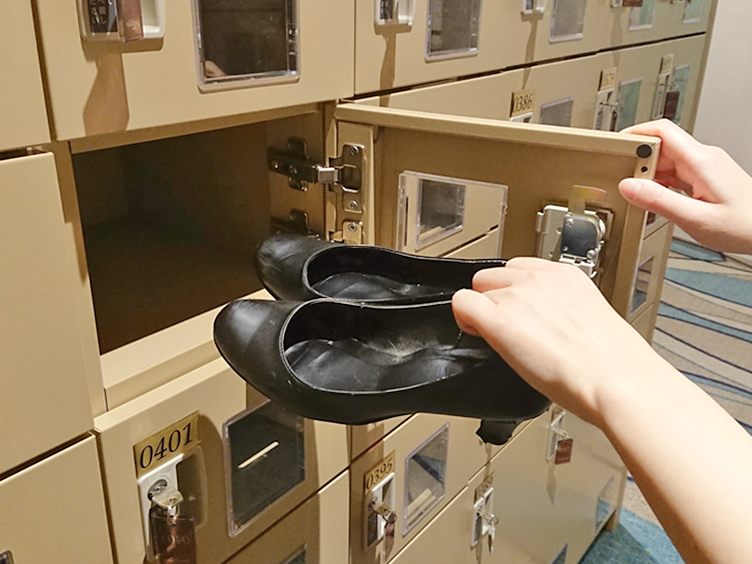 2: Shoe Locker
When you exit the elevator, please take off your shoes and put them in the shoe locker (free). You will be responsible for the safekeeping of your shoe locker key. Once you've put your shoes in the shoe locker, please make your way to the front desk.
3: Check In
Please check in at the front desk. At the front desk you will be provided with your wristband, and a ticket that can be exchanged for your spa wear. If you have a coupon, please present it here.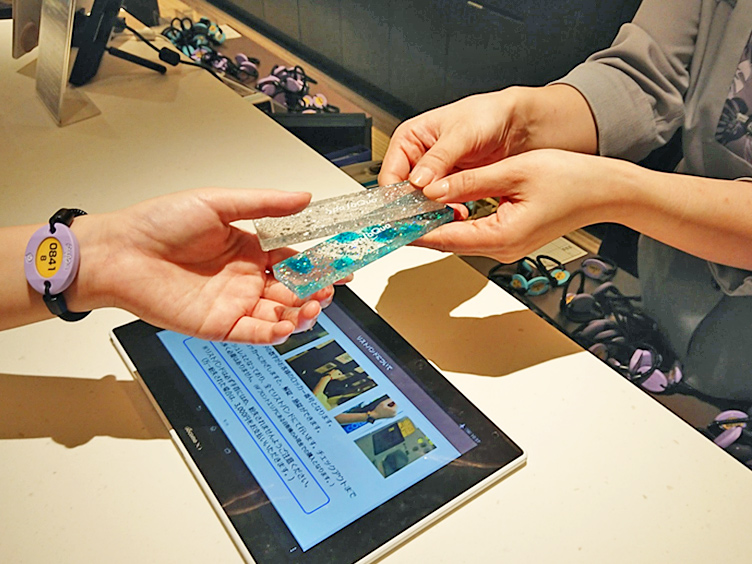 4: Receiving your spa wear/towels
After checking in, proceed to the locker room. Hand over your ticket at the linen counter in the locker room, and take the provided spa wear and towel.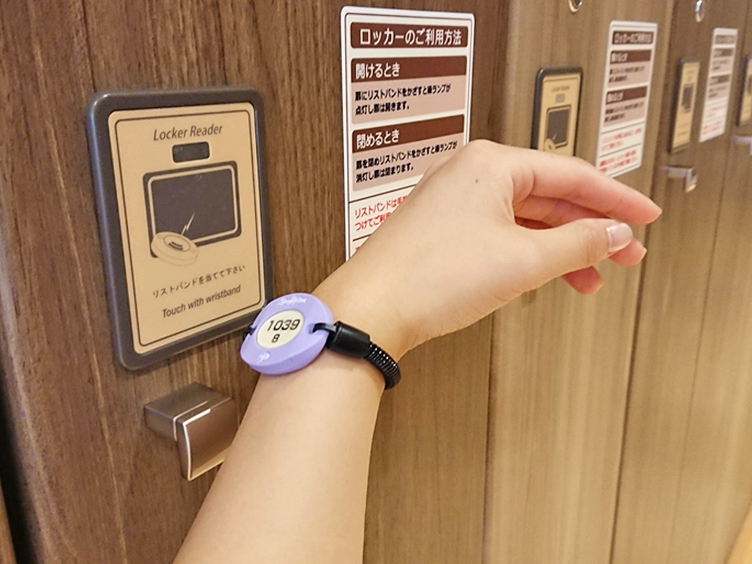 5: Locker Rooms
Please use the locker with the same number as your wristband. The wristband functions as a locker key. Hold it up to the wristband reader on the locker. You can also use the wristbands to make transactions in the facility, such as buying food.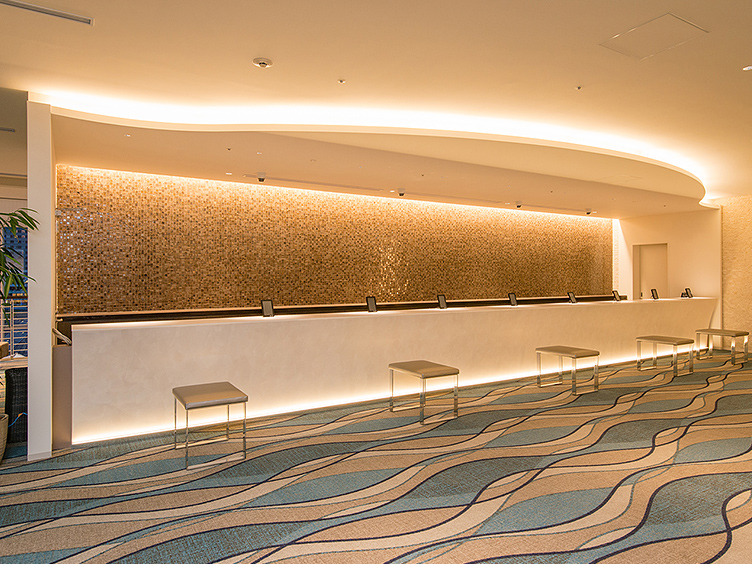 6: Check Out
After enjoying your time at the spa, it's time to check out. Firstly, return the spa wear/towels you were provided with to the linen counter. Then head to the front desk to return your wristband and pay the bill. After paying, you will be given an Exit Card, which you can swipe at the gate to leave the facility.
When using the Healing Baden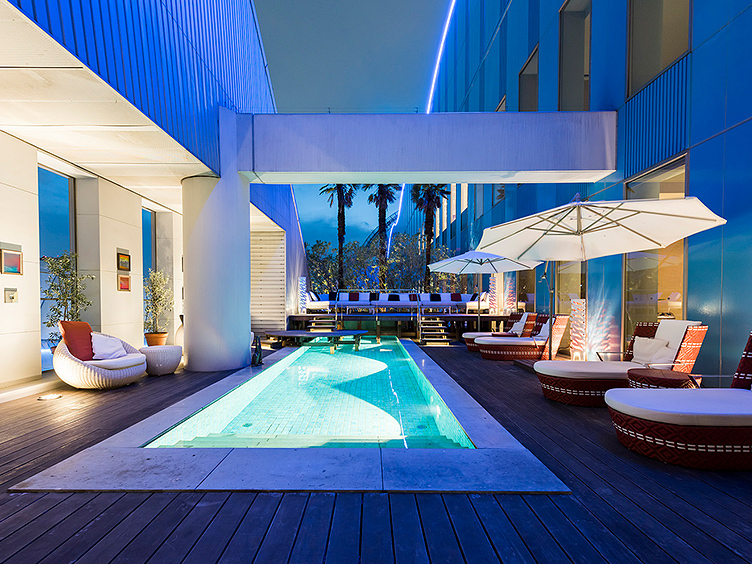 To use the Healing Baden, you must use the designated clothing (rental price (separate charge): ¥1,100 (incl. tax)). You can't enter with the regular spa wear. If you wish to use this facility, please ask at the front desk, or at the linen counter in the locker room.
Things to remember at Spa LaQua
When using Spa LaQua, please be aware of the following things!
Notices Regarding Facility Use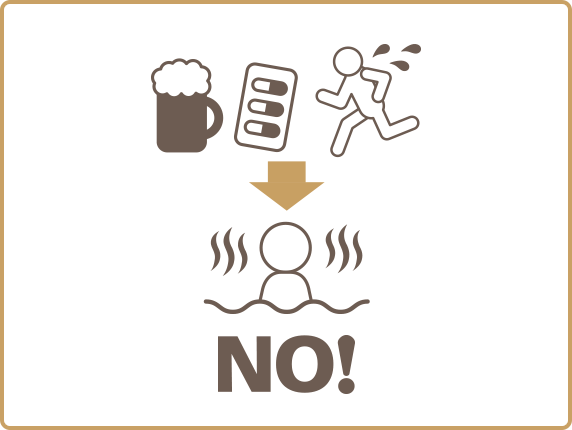 Avoid bathing after consuming alcohol or taking medicine, or shortly after exercise.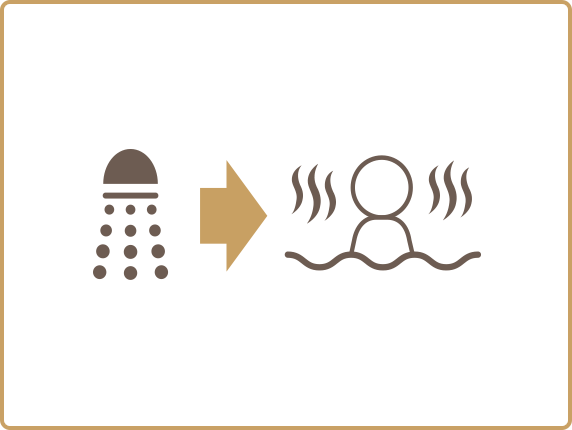 Rinse with hot water or shower before entering baths.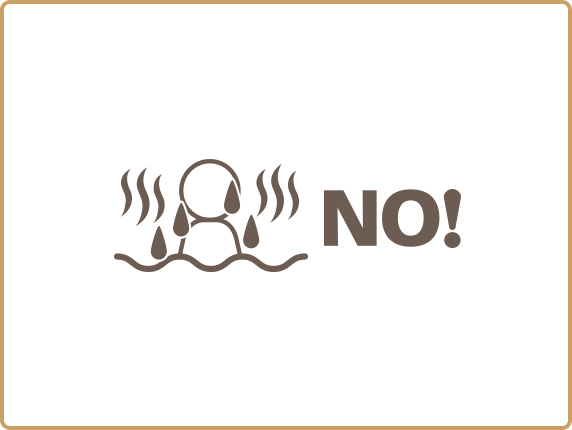 Do not stay in a bath (or sauna) too long as dizziness may result.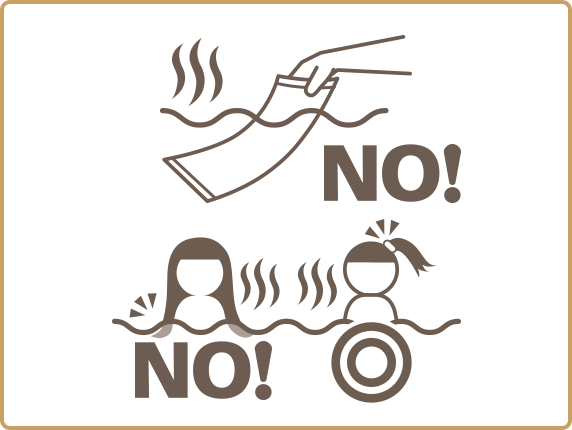 Do not dip towels or head hair into the bathwater.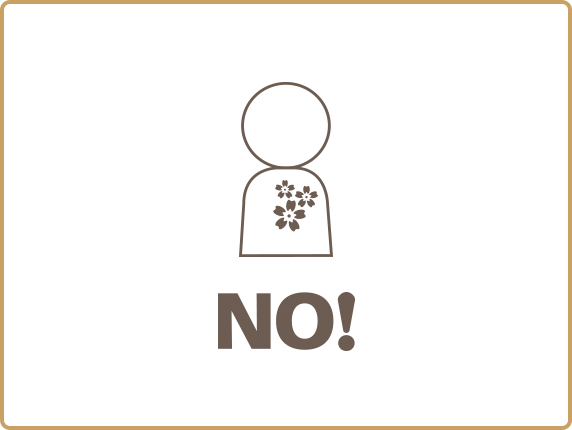 Tattoos and other body art (paints, seals, etc.) are prohibited.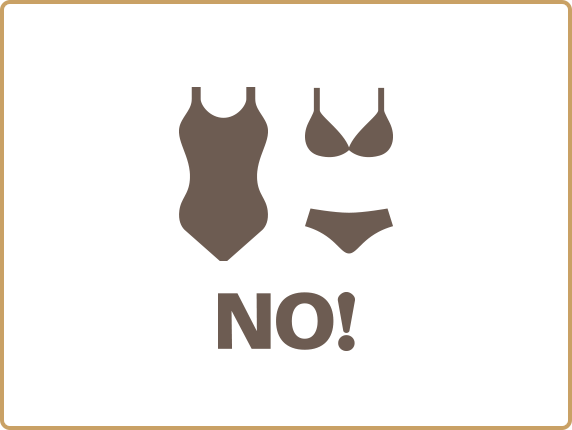 There are no areas such as swimming pools where bathing suits are appropriate.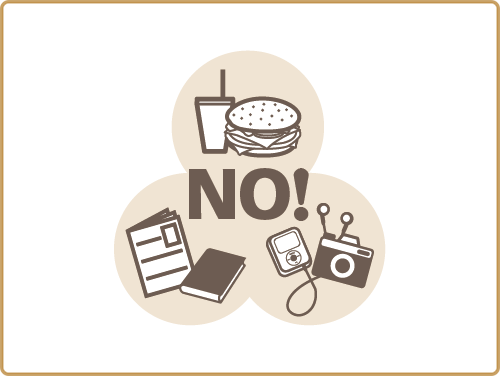 Do not bring items not necessary for bathing into bathing areas such as drinks, food, newspapers, magazines, books, electronic devices.
For safety reasons, children 0–5 years old are not allowed inside Spa LaQua.

People with tattoos or other body art (tattoos, body paint, temporary tattoos, etc.), members of gangs and other antisocial organizations, intoxicated people, people with a skin rash or other possibly infectious disease, and others who are deemed unfit to enter the facility will be refused entry.

Once you exit, you are not allowed to re-enter the facility.
Spa LaQua is in an easily accessible location in the middle of Tokyo. Understand how to make the most of your stay, so you can enjoy it 120%.
As part of your vacation, come spend a relaxing, wonderful time at Spa LaQua.