​
Restaurants & Cafés List
The Japanese-style modern resort restaurant offers seasonal delights.
Kyoto Koudaiji Yoshinoya
It is a sister restaurant to Kyoto Kodaiji Yoshinoya in Higashiyama, Kyoto.​ ​
The main restaurant is located right near Kodaiji Temple, built by the principal wife of Hideyoshi Toyotomi, and offers modern, elaborate Kyoto cuisine.​ ​
Our restaurant offers everything from side dishes to set meals in an open, bright, and casual space.​ ​
Enjoy the exquisite, original dishes developed based on the themes of health and beauty unique to the spa.
11:30~23:30 (LO23:00)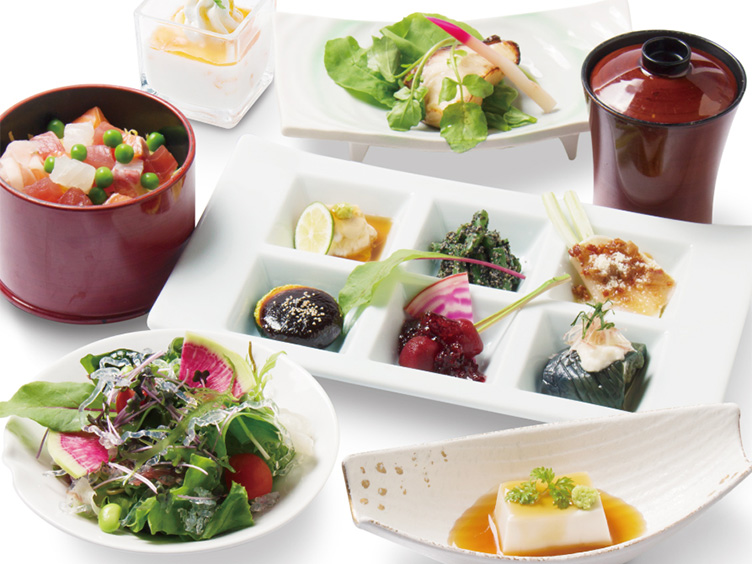 Enjoy healthy ethnic dishes in a Vietnamese atmosphere.
Nha Viet Nam​ ​
Every dish is made with plenty of vegetables, herbs, and spices.​ ​
This Vietnamese restaurant offers delicious dishes, full of vitamins and nutrients that women especially like, in an exotic atmosphere.​ ​
Herbs and spices encourage detoxification and enhance the spa's beautifying effects.
11:30~24:00(LO23:00)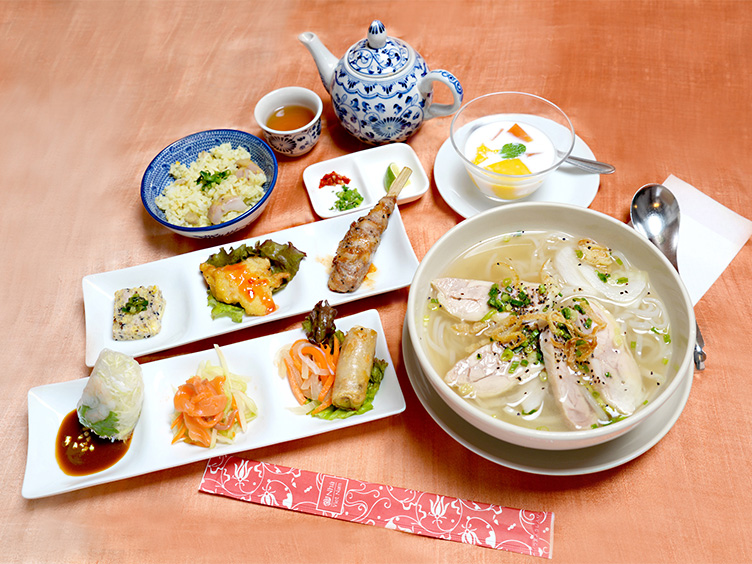 Enjoy healthy dishes casually.
CAFÉ CASA & Deli
This café/restaurant offers deli-type dishes based on its concept of health & relaxation.​ ​
One-plate sets with various deli dishes of your choice, as well as healthy, satisfying dishes for those who want a more substantial meal, are available.
Late-night and breakfast menus are also available. Relax and enjoy LaQua Living.
11:00~8:30 Following Morning(LO8:00 Following Morning)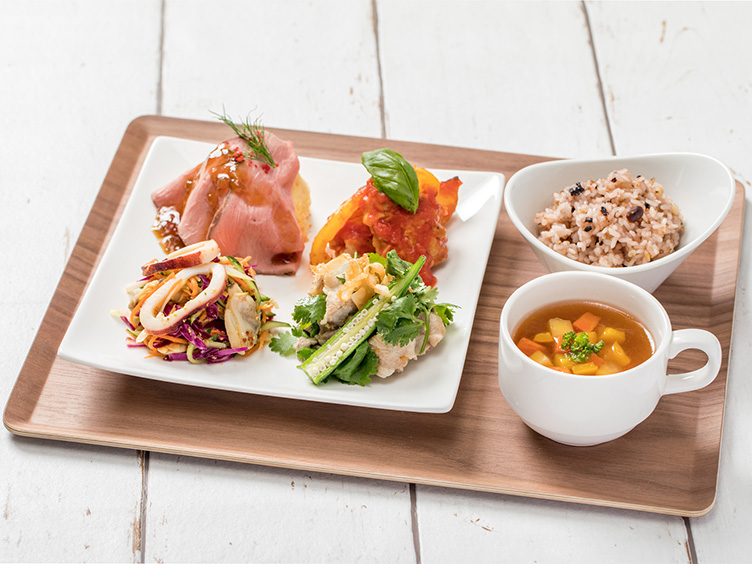 After bathing in the spa, relax with a drink.
THE BAR
LaQua Living is equipped with a bar counter.​ ​
Alcoholic drinks, cocktails, original smoothies, and beauty drinks are available.​ ​
Enjoy a drink perfect for that special moment.
11:00~24:00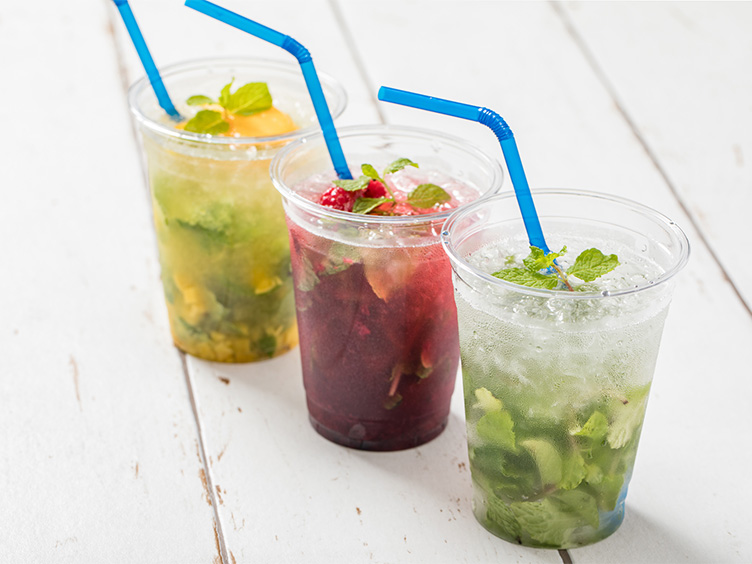 You can enjoy snacks, drinks, and desserts.
Lounge Café
11:30~23:00