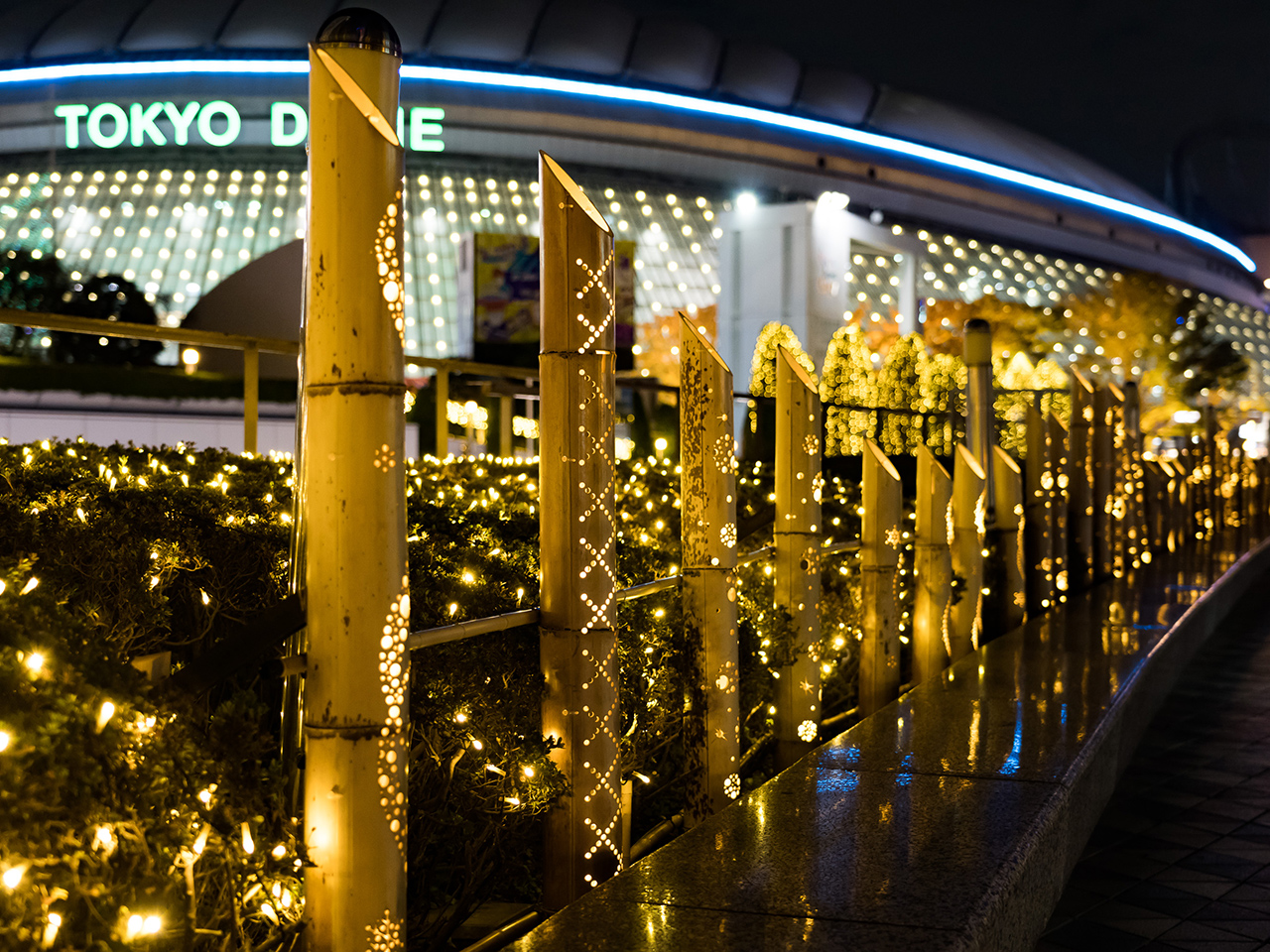 Why not come and enjoy "Japanese Style" illuminations?
Illuminations are one of Tokyo Dome City's winter specials. This year, we themed our illuminations to express a "Japanese style".
Our lighting explores the Japanese tradition that is not only delightful to see but also is something unique to capture in photos! We would like to further introduce just how to enjoy the Japanese tradition through our illuminations from Tokyo Dome City.
Four Areas and Four Themes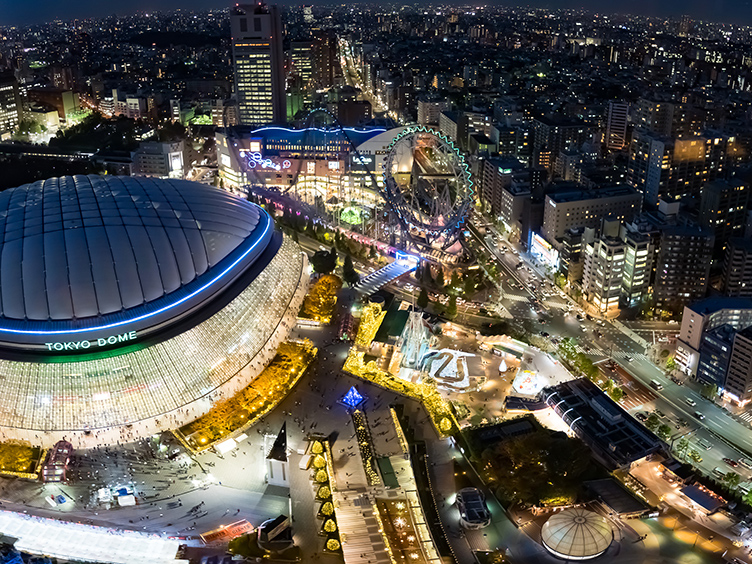 The 4 areas of illuminations are designed each under the theme of Japanese tradition. As such, we have named them HANABI, WAGASA, ORIGAMI and EDO KIRIKO.
WAGASA
WAGASA at the Meets Port area near the east exit of Suidobashi station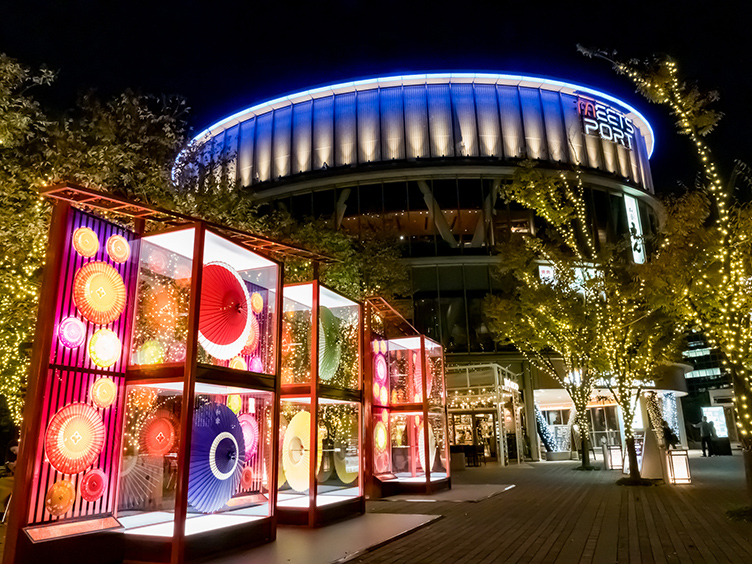 At the Meets Port area, the WAGASA themed area has colorful traditional umbrellas on display.​ ​
A wagasa, or Japanese-style umbrella, uses mainly bamboo material as its umbrella skeleton. Oil-soaked Japanese paper is carefully pasted onto the skeleton of the umbrella. It is enough to resist the rain. Such delicate crafts are especially illuminated to showcase Gifu Prefecture's long history of over 250 years. These traditional yet colorful lit-up umbrellas are different from the usual illuminations around Japan and create a warm glow.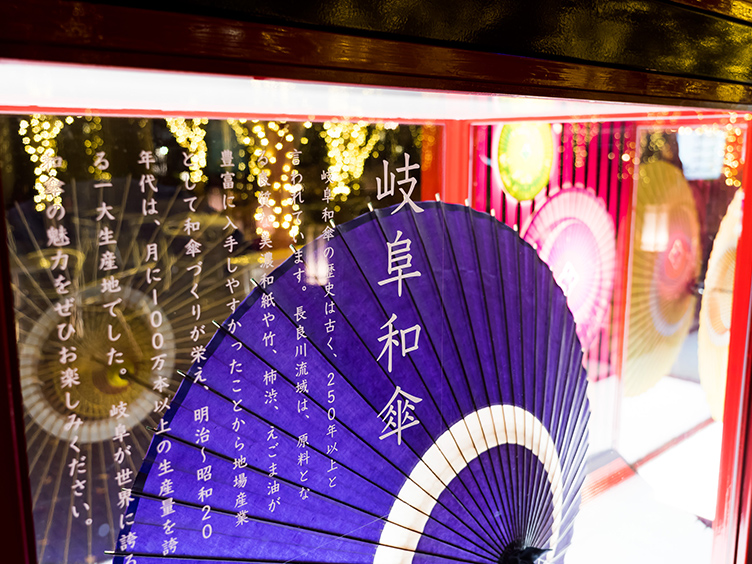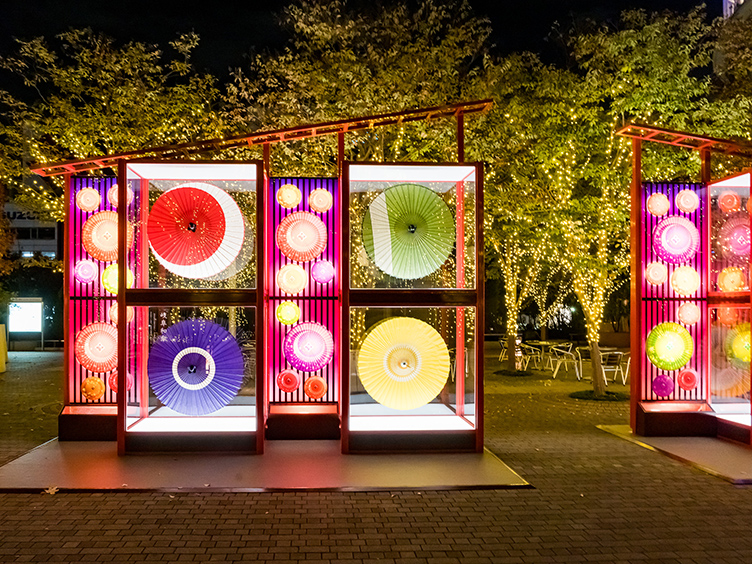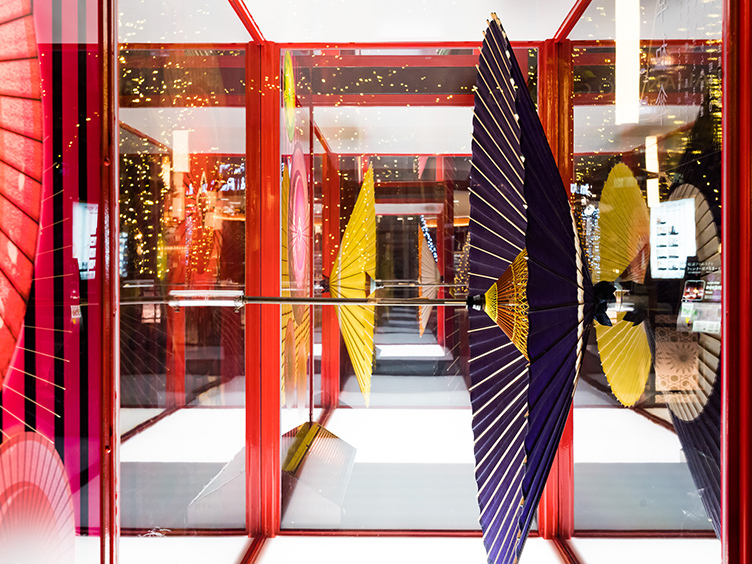 HANABI​ ​
HANABI on Crystal Avenue is a path of light just away from the Meets Port Area
​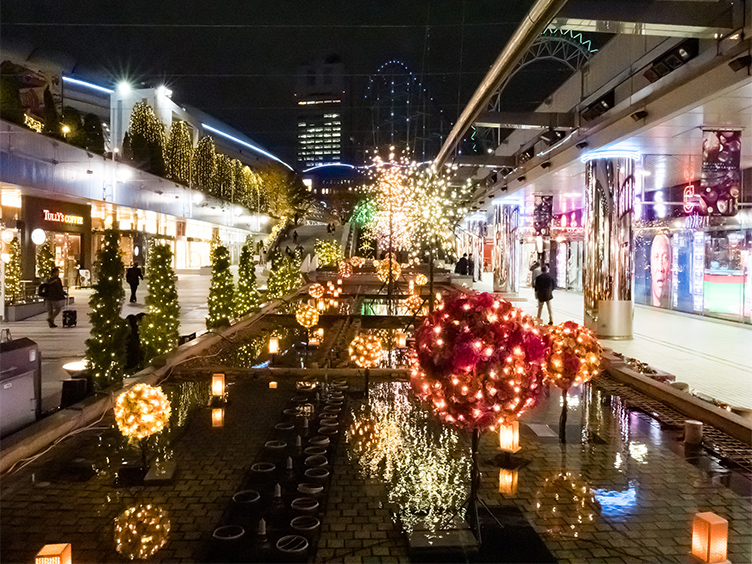 If you look to your right from WAGASA, there will be a path of light leading you to whimsical TAKE AKARI (lit-up bamboos) and gorgeous HANABI (fireworks) lights. The path of light is featured on the first and second floor in parallel, filling the space with a beautiful and almost magical light.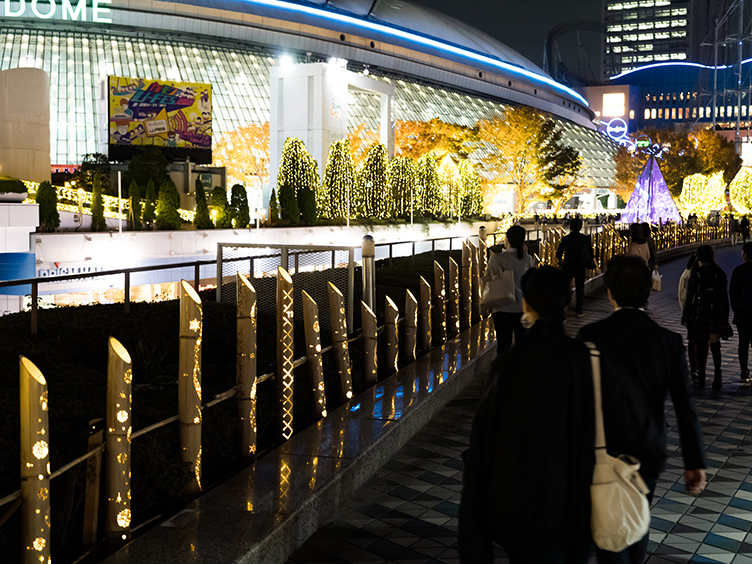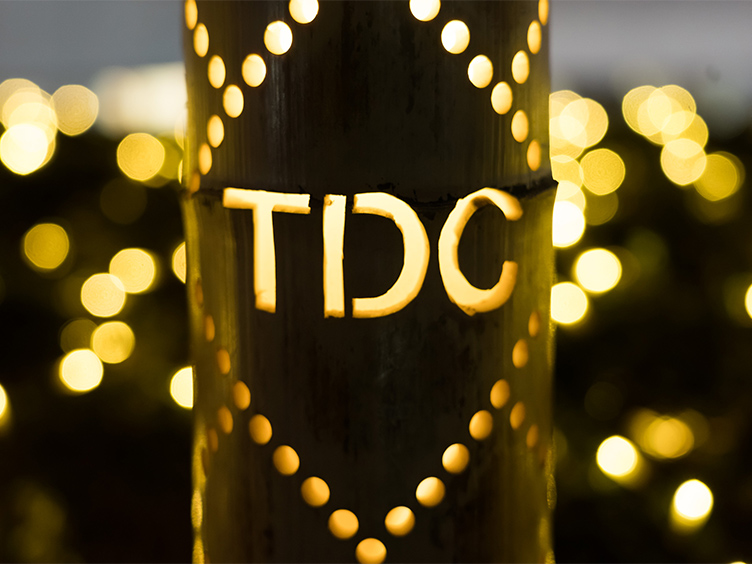 TAKE AKARI / Crystal Avenue 2nd floor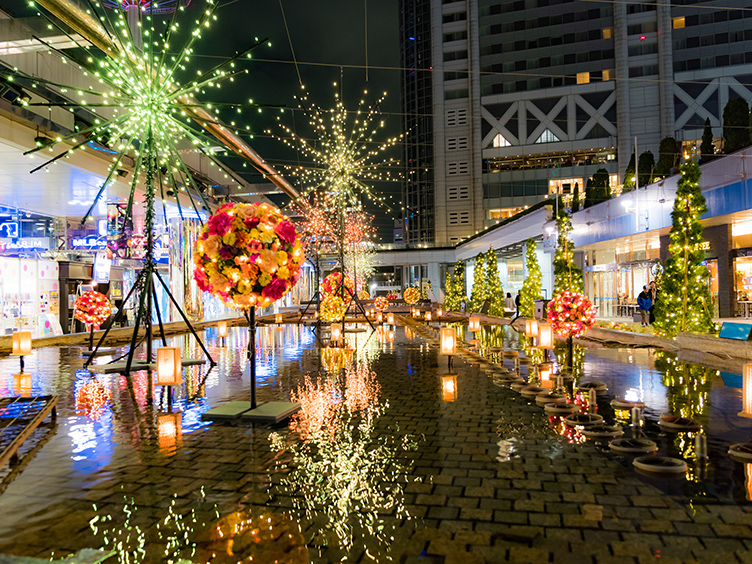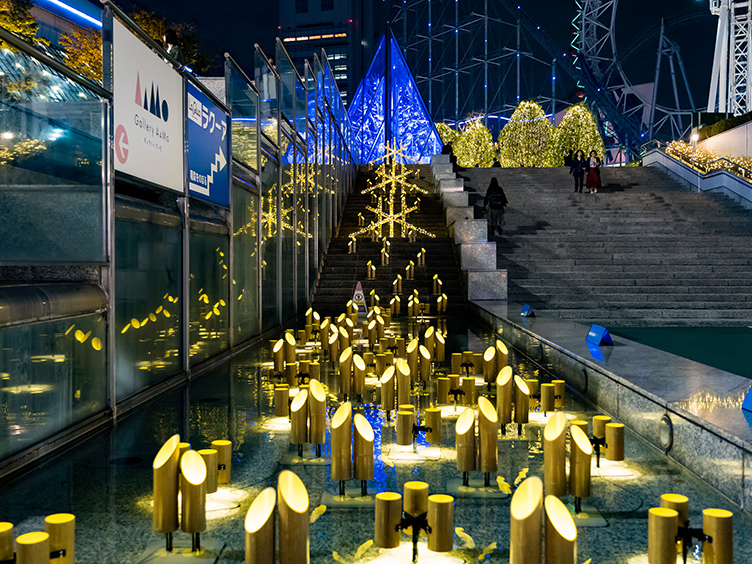 HANABI / Crystal Avenue 1st floor
ORIGAMI
​ ​Head toward the Viking, an Origami Crane tree appears in the ORIGAMI attraction area!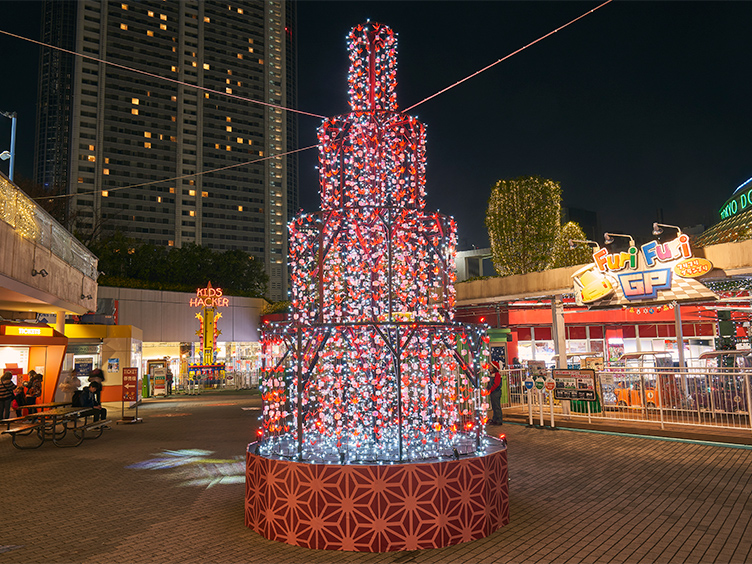 After enjoying the Crystal Avenue, head toward the amazing attraction called the Viking. There you can see a tree made out of origami cranes!
These cranes are known for bringing good luck in Japan. An origami crane is made from folding origami paper and has been historically a symbol of peace in Japan.This year, the Origami Crane Tree will be brighter than ever.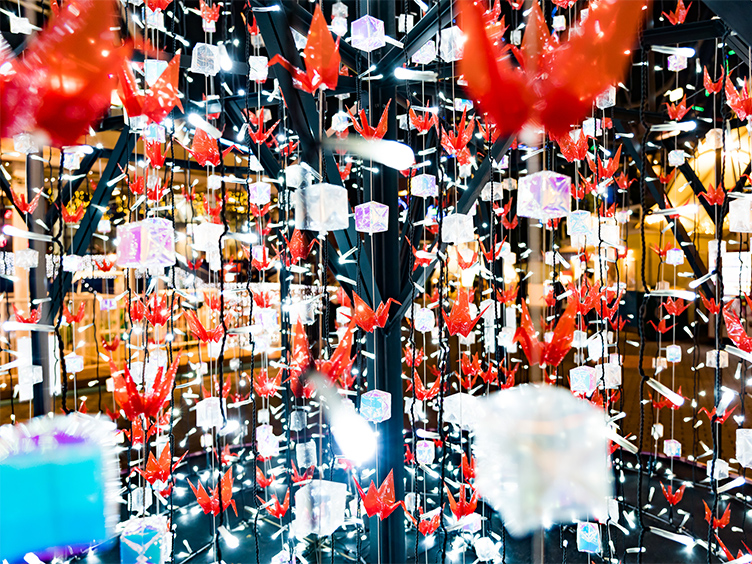 EDO KIRIKO
EDO KIRIKO is at the LaQua area where the roller coaster and ferris wheel are!​ ​
​Its inspired illuminations are gathered here!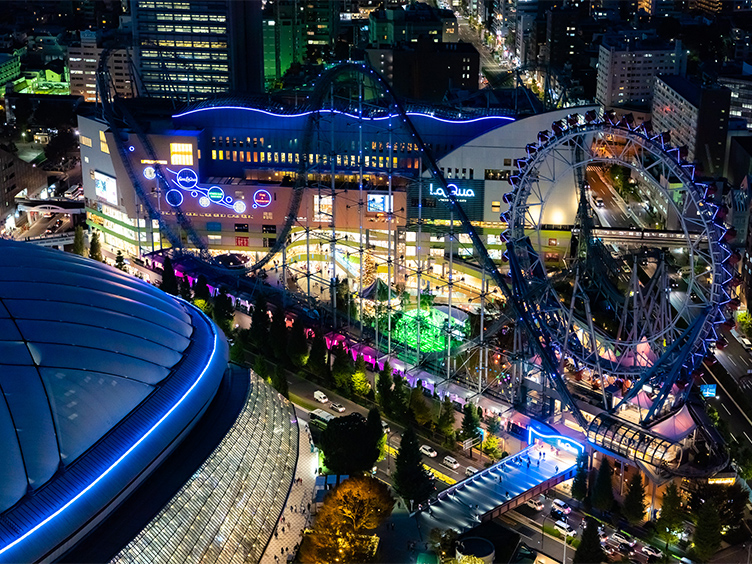 The last area to visit is the LaQua area.​ ​
In the LaQua area, you will find various illuminations assembled featuring the traditional design and craft of Tokyo's EDO KIRIKO.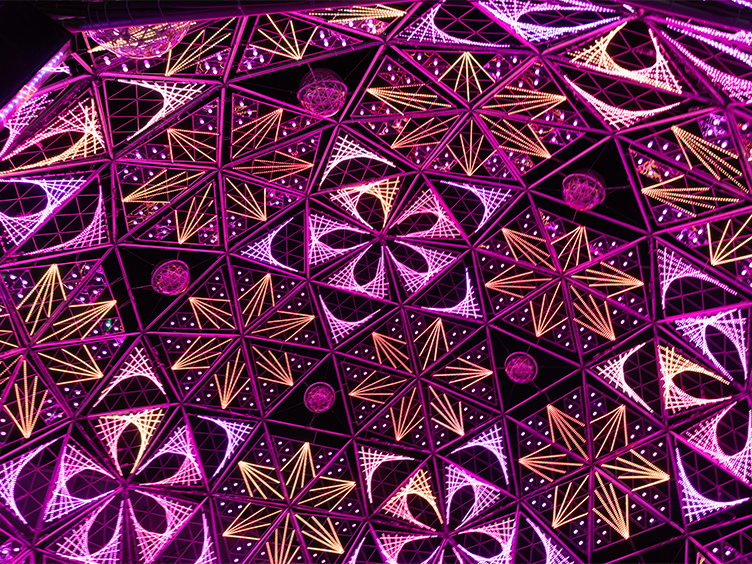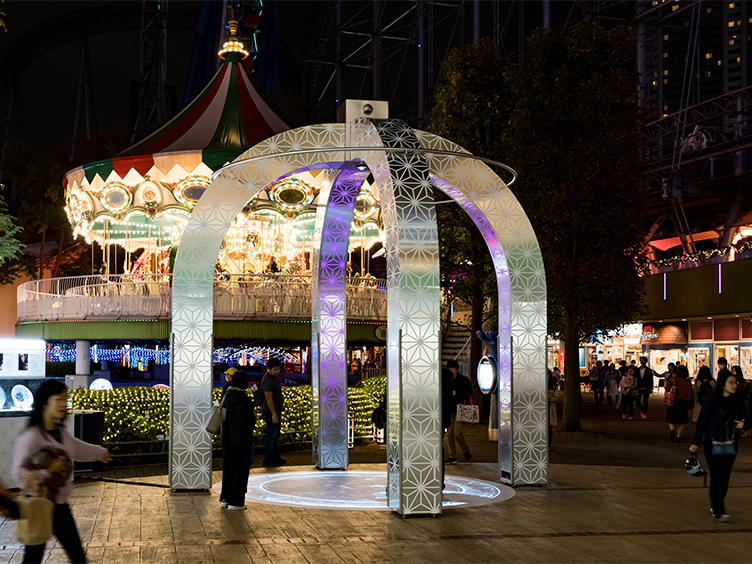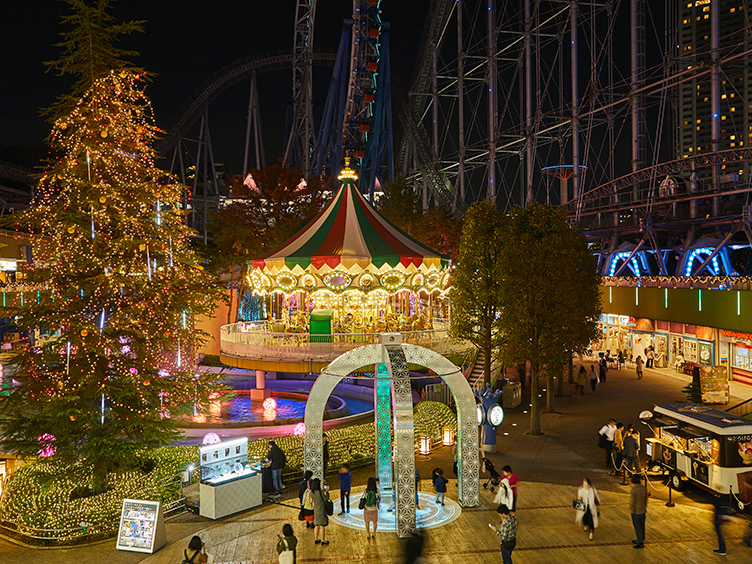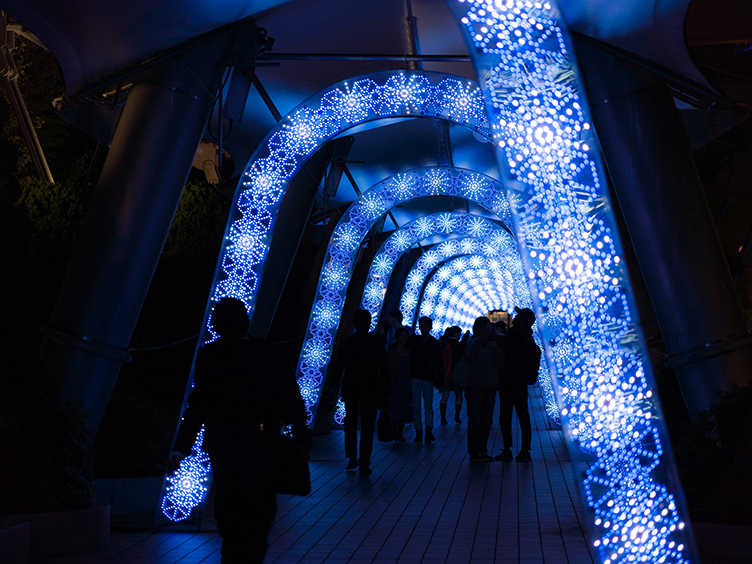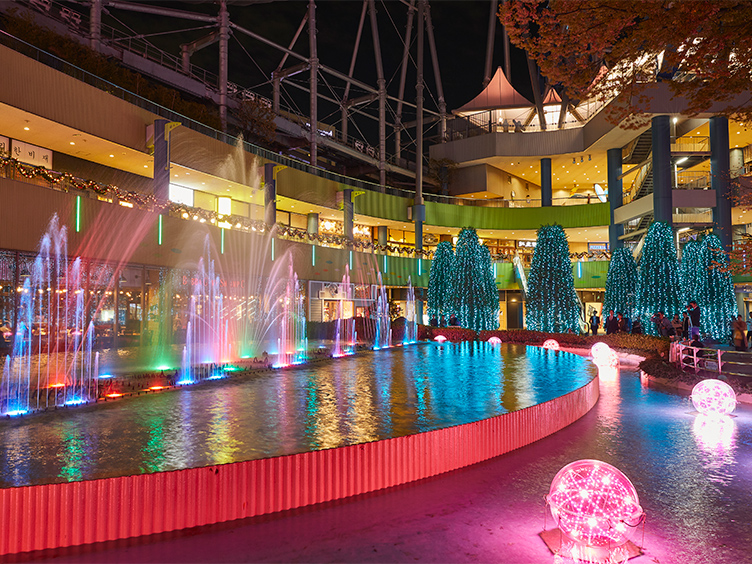 Come and enjoy our Japanese Style Illuminations. There are so many photo opportunities waiting for you. Come and create beautiful memories of winter and of your vacation in Japan.